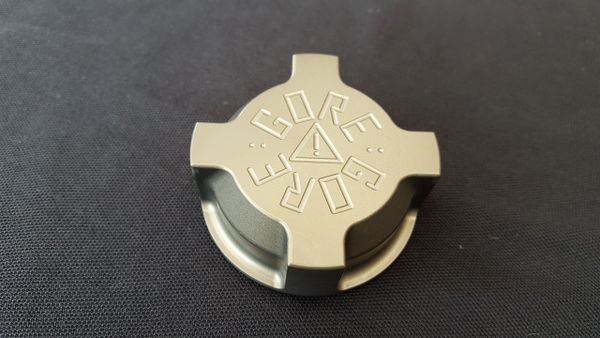 TD5 Expansion Tank Cap
COMING SOON!

Defender / Discovery TD5 expansion tank cap.
Manufactured from high grade aluminium billet and hard anodised Ti-green
Supplied complete with the internal seal and pressure relief valve.
An attractive replacement product, will fit any tank that the original cap fits.
A stylish upgrade to compliment an aftermarket alloy expansion tank that has the same cap thread as the original item.

Reviews