M22x1.5 to 1/8 NPT adapter plug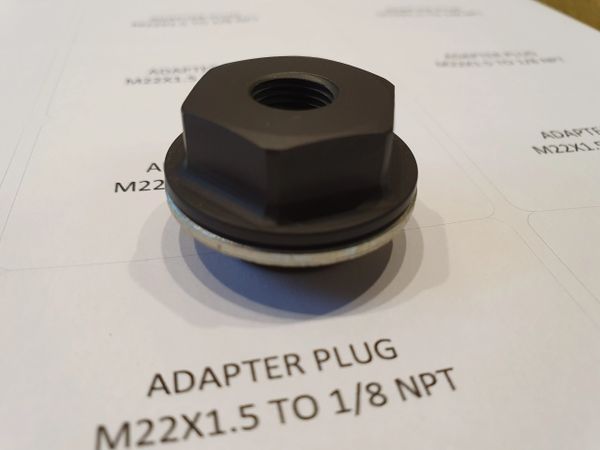 M22x1.5 to 1/8 NPT adapter plug
Our very own adapter plugs to fit our TD5 coolant housing.
M22x1.5 to 1/8 NPT, a common probe size for aftermarket temperature gauges.
Manufactured from high grade aluminium billet and hard anodised Ti-green, colour shade may vary.

External Hex head to fit 22mm spanner.
Includes M22 Dowty washer for a tight seal.
Reviews