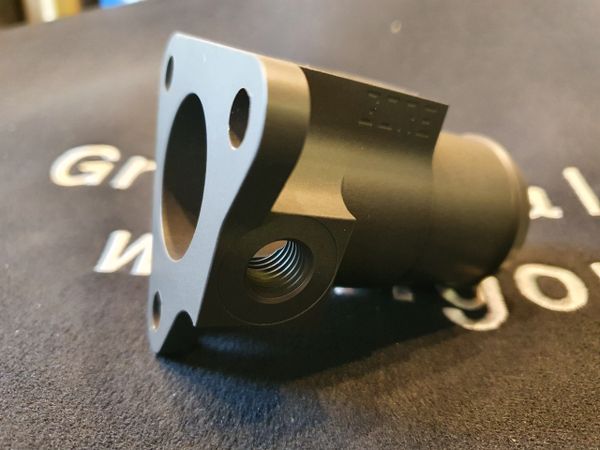 TD5 Coolant Housing
Defender / Discovery TD5 Coolant Sensor housing.
Manufactured from high grade aluminium billet and hard anodised Ti-green, colour shade may vary.
This housing has been redesigned to accept an electric fan temperature switch, M22x1.5 thread size.
Straight replacement for the original unit, accepts the original coolant sensor.
Comes with a replacement gasket for the housing and a replacement seal for the original coolant sensor.
Now you no longer need to cut the top hose in half and add an inline sensor housing so that you can fit an electric fan.
This unit is approx. 20mm longer than the original, dependant on your top hose it may be necessary to trim up to 20mm off the hose to make it sit correctly.
We can now supply a blanking plug if you wish to fit this housing without an electric fan switch, if you require a plug please select that option.
Reviews